Be Careful when Choosing Dealers for Computer Rentals
Life has shifted gears in these modern times. If people were leading a life in the first gear in the good old days, they are certainly leading their lives in the fifth gear in this modern era. Everything has become so fast that people seldom get the time to look after their own personal needs.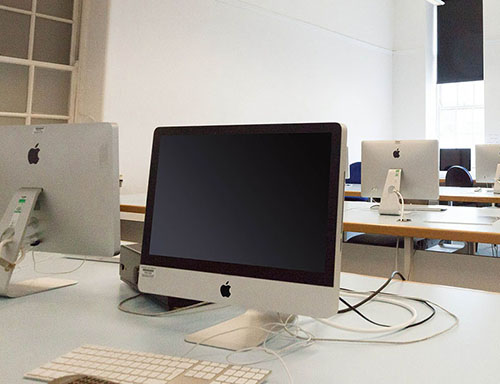 However, things have become somewhat better since the introduction of computers. These machines have simplified numerous tasks in a common man's life. In the past, computers were used in just a single form. These were also generally seen in offices or large stores.
However, these days you will find a computer in almost every house. Available in the form of desktops, laptops, and also smartphones, computers have made lives very simple for everybody on this planet.
It may so happen that you may require opting for computer rentals in Brisbane. There are several dealers who provide such machines on a rental basis. How to find the right dealer is something to think about. Here are some tips to assist you in such matters.
Search Online
Searching on the internet, for a reliable and reputed provider of computer rentals in Brisbane, is also a good way to save time and find the right dealer. Most of them will have their websites, which will give you reliable information about their business and their terms and conditions. Compare a few and choose the best.
Ask A Few Close Friends or Relatives
Some of your friends or relatives may also know about a few providers of computer rentals in Brisbane. You may also seek their assistance in finding the best provider, from whom you can get such machines on rental for your use.
It is also good for you to know that choosing the right dealer is not the end of your task. You also have to make sure that you get a good deal. There are several factors to consider when you go out to get computers for rent. Some of these factors are discussed below.
Your Own Budget
Not every dealer can provide rental computers at the same rate. You have to choose the one which suits your budget. Before you go out to look for a good deal, better chalk out a budget in mind so as to know when to strike a good deal.
Best Quality Products
Finding a good dealer does not mean getting a good deal on rental computers. You also need to get good quality products which will also fulfil your needs. Make sure to get an idea about the type of machines you need and the software you need in them to cater to your requirements. The provider of rental machines will fulfil all such software before sending them across to you.
Customer Friendly Terms and Conditions
It is also good for you to know that not every provider of rental computers have friendly terms and conditions. Before you decide to choose a dealer, it is advisable to read the terms and conditions properly. If you think it is good enough, then you may finalize the deal.
Always take your time when it comes to choosing the right provider of computer rentals. This will help you avoid any mistakes in neither choosing the right dealer nor getting a good deal. There are many people who wait for the last minute to look for such a provider.
In such cases, they often miss out on a good deal and some also tend to miss out on getting good quality products. Lastly, do make sure that all the software you need are pre-installed on the machines. If this is not the case then the computers may not be of much use to you.