Managed IT solutions in Sydney with MicroRentals
Running a business is full of challenges, so the last thing you need to be worrying about is whether your data is safe. From phishing scams to software glitches, there are countless ways hackers or faults in your system can jeopardise your business's data.
Having the right protection in place is critical, but finding the right software and programs can be time-consuming. So if you're thinking about having an external IT service provider oversee and manage your IT solutions, you're not alone. This is what is known as managed IT network security services, and it is becoming increasingly popular around the world.
At MicroRentals, we help a wide range of businesses with their IT problems, from network setup to cloud migration, security installations and IT-managed services. Experience the many benefits of managed IT services and having your technology systems managed by an industry professional when you choose MircoRentals' managed IT network security services.
Benefits of getting managed IT solutions in Sydney
Managed IT services offer numerous benefits to businesses, providing them with expert IT support, enhanced security and streamlined operations. As an esteemed IT managed service provider, MicroRentals brings unparalleled value to your organisation.
Proactive IT support — With managed IT services, you gain access to proactive support that monitors your systems 24/7. Our team detects and resolves issues before they escalate, ensuring minimal downtime and maximum productivity.
Data security — Cyber threats are on the rise, making data security a top priority. MicroRentals' managed IT solutions in Sydney encompass robust cybersecurity measures, safeguarding your sensitive data from potential breaches.
Cost-effectiveness — Opting for managed IT services eliminates the need for costly in-house IT teams. You benefit from a team of skilled professionals at a fraction of the cost, providing cost-effectiveness and budget predictability.
Scalability — As your business grows, so do your IT needs. Managed IT services can easily scale to accommodate your changing requirements without disruptions.
Focus on core business — Outsourcing IT management allows your team to concentrate on core business functions, driving innovation and achieving strategic goals.
How to determine if your organisation needs managed IT services
Assessing whether your organisation requires managed IT services is crucial for optimal performance. Consider the following factors:
In-house IT capacity — Evaluate your internal IT team's capacity. If they struggle to keep up with daily tasks, it may be time to leverage external expertise through managed IT services.
Cybersecurity vulnerabilities — The increasing sophistication of cyber threats demands robust IT security. If your organisation lacks the necessary resources and expertise to protect against potential attacks, managed IT solutions can bolster your defence.
IT costs — Unpredictable IT expenses can hinder budget planning. Managed IT services offer predictable monthly costs, helping you manage your budget more effectively.
Business growth — As your business expands, so do your IT demands. Managed IT services ensure scalability and flexibility to accommodate your growth trajectory seamlessly.
Downtime impact — Excessive downtime can cripple productivity and harm your bottom line. You benefit from proactive monitoring, swift issue resolution and reduced downtime with managed IT services.
Managed IT network security services at your fingertips
Gone are the days of wondering whether your data security is up to scratch — MicroRentals does all the heavy lifting for you. Our service is unlike any other IT company. As a leading IT managed service provider, we offer personalised IT solutions to ensure your business is well protected against cyber risks threatening your business.
We understand that no two businesses are the same, which is why we offer a broad range of managed IT network security services for you to benefit from. We can alter our managed IT services based on your specific organisation to fit your budget and requirements. Providing our clients with cost-effective IT solutions is at the forefront of everything we do as a top IT managed service provider. Our managed IT network security services include:
Similar to a help desk employee, desktop support professionals help with everything from solving staff computer and laptop problems to handling server concerns and network issues. We understand that not everyone is a tech whiz, which is why our IT desktop support team can help build their skills and address any concerns your staff may have.
Not only is our team highly experienced, but they're also incredibly friendly and committed to helping your operations run smoothly. They can work with a range of servers, laptops, desktops and tables, so you can rest easy knowing your tech is in expert hands.
Our IT desktop support experts ensure that all staff members can focus on their duties and responsibilities even when technical issues arise. Depending on your business requirements, you can choose from either on-site or remote support and some of the following help desk solutions:
Troubleshooting hardware and software issues
Software updates, including service packs
Hard disk defragmentation
Solve network security issues
Checking firewall rules and logs
Checking your network equipment
Network setups
Do you need a new network setup or an existing one updated? Our managed IT network security service is the answer for you. No matter the size or extent of your current network, the expert team at MicroRentals can create a managed IT services solution tailored to your needs. From building a new network to ongoing auditing, maintenance and support, we provide our clients with a completely managed IT network security service.
For organisations with existing networks, we can help boost your current system, improve cybersecurity measures and ensure your network continues running smoothly for years to come. MircoRentals helps maximise your existing resources while providing unique and expert recommendations on how you can improve.
Other areas of our IT network security services that you can opt for include:
Server installations and upgrades to help your business better manage future expansions.
Set up remote access and VPN services to allow remote employees easy access to your head office's systems.
Fax and printer installations.
IT security
With the number of cybersecurity threats increasing every month, it's vital for all organisations to stay on top of IT security. Using the latest firewalls and antivirus software, our IT network security service ensures your company's networks, systems and equipment are protected against all malware and threats — keeping your internal and customer data secure.
Our managed IT solutions in Sydney are unmatched and unparalleled. We have more than 20 years of experience in the IT security management industry, and our engineers are also fully certified with the necessary qualifications. Every member of our team holds a Cyberoam Certified Security Professional (CCNSP) & Cyberoam Certified Security Expert (CCNSE), Cisco Certified Network Associate (CCNA) and Cisco Certified Network Professional (CCNP).
Get in touch with the IT experts today
When it comes to modern IT, managed IT services provide so much more than round-the-clock support, reduced labour costs, improved security and access to the latest technologies — these services offer complete peace of mind.
When it comes to your business's network safety and security, you can trust MicroRentals. We simplify complex IT challenges and provide cutting-edge managed IT solutions to Sydney businesses of all sizes. Allow MicroRentals to take care of everything tech-related while your employees focus on their daily responsibilities.
From software installations to solving frustrating network problems, there's nothing the team at MicroRentals can't handle. We work on your terms and offer on or off-site support and managed IT services.
To find out more about how our managed IT network security services can benefit your organisation, reach out to us online. We're always available to assess which of our services is best suited to your specific company needs and can be at your location within a matter of hours.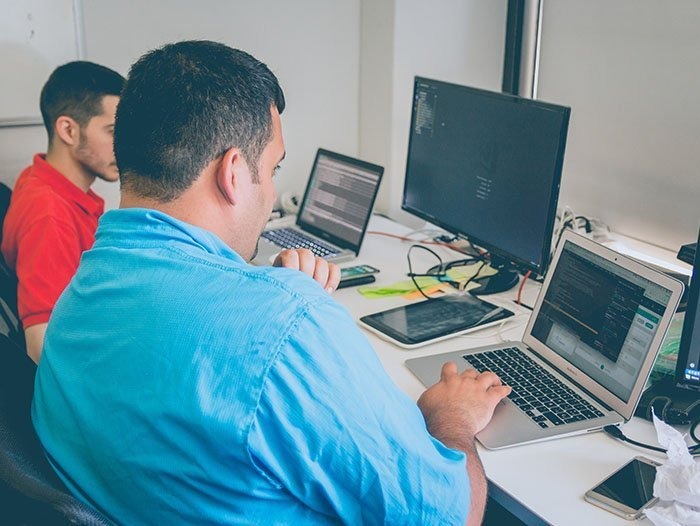 IT Desktop Support
MicroRentals is your leading business IT Support partner. Allowing you to focus on your core business while ensuring your staff are serviced and productive, MicroRentals provides a Managed IT Support solution for every business. Remote and On-site support options are available.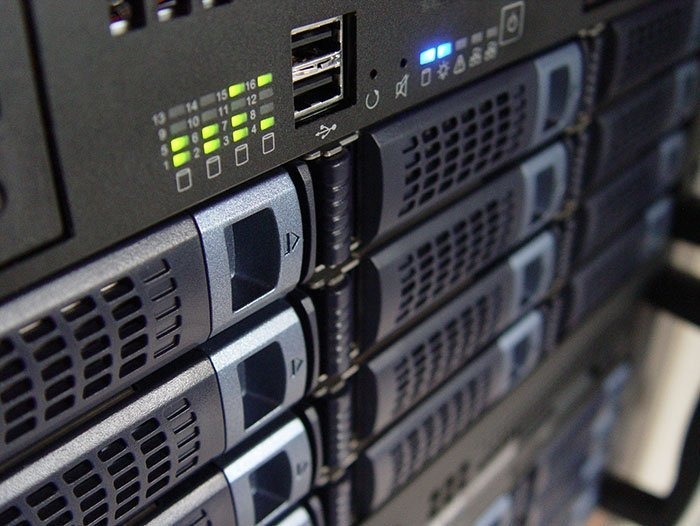 Network Setups
Need to set up a new on-site network or upgrade an existing component of your network? Let MicroRentals handle the project from initiation through to implementation, from design to go live. MicroRentals' experienced staff will provide the right solution for your business needs.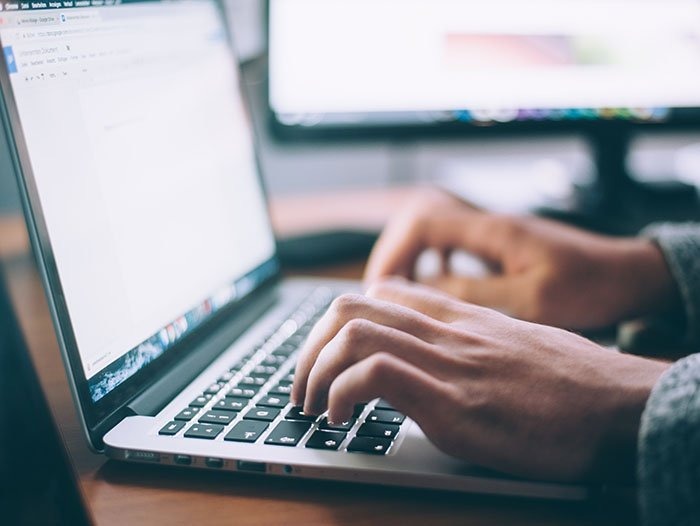 IT Security
Ensuring your business network is secure is paramount. MicroRentals can help you elevate any concerns you may have about your IT security from network penetration through to firewalls and antivirus software. MicroRentals uses only the best brands in the market to have your business covered.
Managed IT Services in Australia
Fast Quotation for Managed Services
Talk to professionals for all your managed services requirements!
Click Here
How do I know whether I have sensitive data?
Sensitive data refers to data and information that should be protected against hackers or other unauthorised access. Sensitive data requires a higher level of safety measures than regular data, such as your business's financial records, financial information, customers' personal details or documents that can breach confidentiality if released.
How do I protect my data?
Protecting your personal data is critical, no matter the size of your business or organisation. A business can protect its data in several ways, from regularly backing up its system to educating employees on spotting suspicious emails and installing top-of-the-line security programs and software.
MicroRentals allows businesses to outsource their IT network security service and receive customised data protection. Not only will we provide a comprehensive security solution, but we'll also review your existing security programs and make recommendations for opportunities for improvement and areas of concern.
How often should I back up my data?
Businesses and corporations need to regularly back up their data. We recommended performing a manual or automatic routine backup at least once a week to minimise your risk of losing valuable information. MicroRentals can help you secure your confidential data through our IT network security services.
What is encryption, and why is it important?
Encryption is the process of encoding data to ensure it remains secure and hidden from prying eyes. When data is encrypted, even if an unauthorised person or hacker gets access to it, they will not be able to read or use it for malicious purposes.
Encryption is a highly important security measure for businesses as it protects classified information from being made public.
What is phishing, and how do I avoid it?
Phishing is a type of cyber attack that attempts to steal a person's personal information, such as their name, residential address or credit card details.
Phishing scams are typically conducted over email, where a phoney site poses as a provider you may use, warning you of a serious problem that needs immediate attention. If a person clicks the link, they are redirected to a fake website that resembles the real thing. Typically, a pop-up will appear, which collects the person's details.
Organisations can protect themselves from phishing scams by installing security software, like anti-virus programs and spam filters. MicroRentals use market-leading security solutions as part of our IT network security services, including firewalls, anti-spam and web filtering products to safeguard your business from attacks.