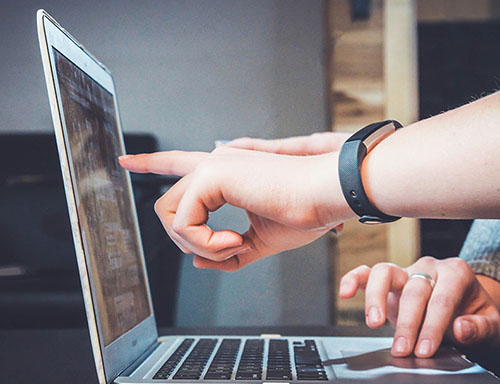 Software Licenses
MicroRentals are the premier providers of software licensing and asset management. Providing licenses for all your Microsoft, VMWare, RedHat, Kaspersky, Server Warranty extensions and many more.
We provide licenses for the following:
Server Warranty Extensions
What is software licensing?
Software licensing is a type of agreement. It's essentially a document that states you have purchased the rights to use computer software, a computer program or an application under specific terms and conditions determined by the software vendor or the publisher.
A software license can be digital, often appearing as a popup on your device before or after you've downloaded software or installed an update. It can also be a hard copy – especially if you buy your software from a retailer. If that's the case, the license will probably come into effect as soon as you open the program or install the software.
At MicroRentals, we provide expert, friendly advice about software licensing in Australia, including Sydney, Melbourne, Brisbane, Gold Coast, Perth, Adelaide and Canberra.
Why is software licensing important?
Software licensing is important for software developers. It gives them some control over the use and distribution of their product.
Software licensing is also important for businesses and individuals, who must make sure they are using software legally. Otherwise, there's a risk of expensive legal problems. Software users should also ensure they're not wasting resources by paying for licenses they're not using.
Software licensing companies like MicroRentals specialise in providing correct and compliant software licenses for all users.
What different software licenses are available?
Different types of software licenses include:
End-user license agreement (EULA). This is one of the most common types of software licensing. It's a contract between the purchaser and the licensor, setting out the software purchaser's right to use the program.
Subscription-based licenses. This type of license is often used for cloud-based applications. The user generally pays by the month or week. One of the main advantages is that it's flexible – you pay for what you need, when you need it.
At MicroRentals, we can provide software licenses for Microsoft, VMWare, RedHat, Kaspersky, server warranty extensions and many other types of software.
What are the different types of software licensing and asset management services at MicroRentals?
At MicroRentals, we offer a range of software licensing and asset management services.
We provide these software licenses:
Microsoft
VMWare
RedHat
Kaspersky
Server warranty extensions
And many more
Just ask the friendly experts at MicroRentals. We'll make sure you have the correct software licensing for your unique needs. We'll also ensure you're fully compliant with all legal requirements.
Asset management services
Whatever the size of your business, at MicroRentals, we'll use our tech-savvy skills to help you manage your IT assets better. Our product knowledge is extensive, and we can help you get the most out of your IT investments.
Fast Quotation for Professional Services
Talk to professionals for all your professional services requirements!
Click Here