Computer help desk IT support – on or off site.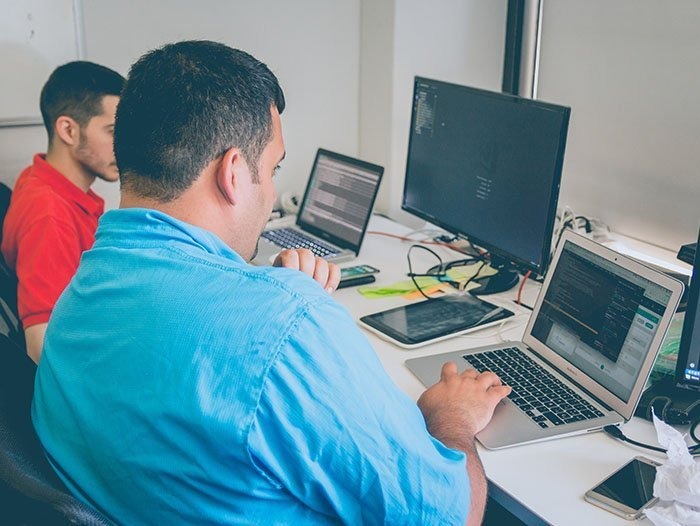 IT support for your business like no other.
MicroRentals provides IT help desk support for all your business needs, whether it is on or off site the experienced staff at MicroRentals can be at your location within a few hours. The team at MicroRentals are highly trained to work with different environments whether it be an in house server or cloud based solution to different brands and models of servers, laptops, desktop computers and printers from Apple macOS and iOS  to Microsoft Windows 10 & Windows Server, ranging from hardware to Internet network security and much more…
Off and on site help desk solutions:
MicroRentals offer a large selection of options for you to pick-and-choose what is best for you and you company. Take a quick peek at just some of our options:
Troubleshoot hardware & software issues
Necessary software updates, including service packs
Hard disk defragmentation
Checking the log files of desktops, laptops & servers
Solving Network security issues
Checking firewall rules & logs
Professional & Friendly
You'll be amazed at the difference any one of these options can do for your business IT efficiency. MicroRentals will be more than happy and ready to give you any advice if you have any technical questions. If you are in the Sydney area we offer a free on site analysis of you office.
The staff at MicroRentals are professional and friendly when assessing your office. Providing you with competitive fixed cost quote for services that are compatible with your organisation.
Become a Support Plan customer and you will also receive discounted rates for your entire IT infrastructure needs during the term of agreement!
Microrentals offer clients onsite and offsite for I.T. Support. Keep your day-to-day operations running smoothly by having our experienced staff ready on call to provide onsite and offsite support when issues arise. MicroRentals clients enjoy quality support to ensure systems are running smoothly, whilst unanticipated issues can be dealt with via offsite remote desktop support, or emergency onsite support options.
Top Notch Support
MicroRentals provide expert IT support for operating systems, desktops, servers, applications and network devices. To ensure business continuity, it is essential to employ a proactive IT company that can always deliver.
The qualified staff can resolve issues swiftly and professionally while minimizing interruption to your business thereby improving productivity and efficiency.
We support the following Operating Systems
We support the following Server Systems
We support the following Application Packages
Backup & Recovery Solutions
We support the following Network Infrastructure Vendor Devices
Fast Quotation for Managed Services
Talk to professionals for all your managed services requirements!
Click Here