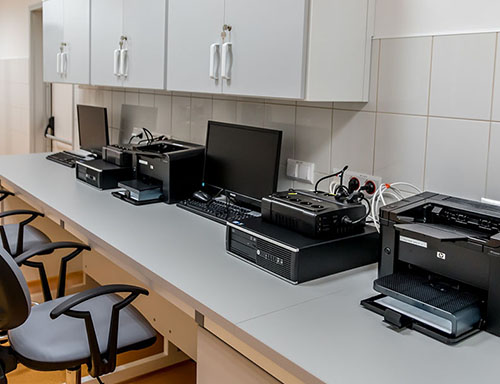 Printing Solutions for Rent
MicroRentals offers affordable printing solutions for your business office needs. Reputable brands like Canon, Samsung and Kyocera are the choice of printers MicroRentals offers. Whether you are after a A4/A3 colour multifunction printer or a desktop printers MicroRentals has the right solution for you. Offering a fully managed service all toners, drums and servicing is covered giving your business peace of mind. Contact Microrentals today for further information
What types of printers and scanners are available to hire?
Here at MicroRentals, we lease a variety of combination printer/scanners which are suitable for both home office or larger-scale office use. We have a variety of models in different sizes, from brands such as Kodak, OKI, Samsung and Zebra.
Our range is also regularly updated; we're conscious that the corporate world moves quickly and that the best tool for a given job can rapidly change. That's why we work to stay on the cutting edge of printer hire, along with all of our other tech offerings.
What are the benefits of printer hire rather than buying?
One of the key advantages of opting for an office printer lease in Sydney or across the country, rather than purchase, is that you're easily able to get your machine repaired or replaced if something goes wrong. Additionally, it provides better access to tech support. Our 24/7 support centre can assist you with any issues that may arise during the period of your lease — much easier than having to rely on business hours-based service people or support lines.
Last but not least, you can also upgrade your devices periodically as part of the lease process; this allows you to stay current with new technology as required and provide your staff with the tools that they need to perform their roles as effectively as possible. We're dedicated to working with your business as partners, not just suppliers.
Do you rent other office equipment beyond printers and scanners?
Absolutely! We lease a wide variety of IT, audio-visual and office equipment, including desktops, laptops, TVs, smartwatches, servers, AV solutions, whiteboards, kiosks, lecterns and much more. If you're looking for office equipment, MicroRentals is here to help.
Why choose MicroRentals to rent printers and scanners?
Since 1987, MicroRentals has been a leading corporate provider of technology solutions. We've been providing offices all over the country with the tools they need to succeed. We're the long-time experts and can not only provide you with the tech you need but also with the expertise to help you make the right decisions around what will be the best fit — not just for right now but also as your business continues to expand into the future.
So if you're looking for a printer lease in Sydney, need to hire a printer in Melbourne or you're after office equipment in any of Australia's capital cities, contact the team at MicroRentals today. We'll be more than happy to help you put together the equipment you need to help you get your business to the next level.
Fast Quotation for Professional Services
Talk to professionals for all your professional services requirements!
Click Here