Create a Home Theater with Projector and Enjoy
How often have you watched a latest movie in a theatre with your near and dear ones?
The Dolby Digital Surround Sound quality and the awesome picture quality must have left you fascinated in more than one occasion.
Have you ever wondered how it would be like setting up a home theatre in your drawing room?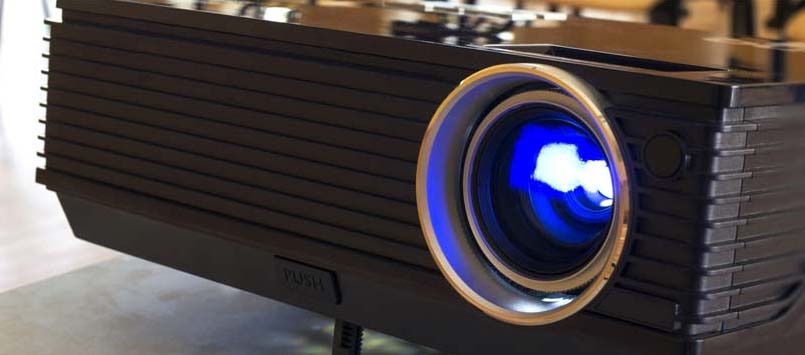 There are many people who think this way. However, setting up a home theatre is not as easy as it may sound. You need a good television set with awesome sound systems in order to taste success in such quests.
Many people set up such systems at home permanently. They choose a big room and set up all the necessary gadgets and equipment rather carefully. However, there are still a few who opt for home theatre systems on a temporary basis.
There are several dealers, who provide various gadgets on a rental basis. Whether you wish to opt for a projector rental in sydney or a surround sound system to rent, you will get everything from a suitable and reliable provider of such appliances for rent. Are you also planning to set up a home theatre at home on a temporary basis? There are several tips to help you in this regard. 3 of the most important tips are discussed below.
Set Up an Appropriate Dimmer Switch
What happens when your favorite movie starts off in a theatre? The lights get dimmer and finally turn off. How cool would it look if you could also install the same at home? With the help of a suitable dimmer switch, you can truly enjoy a wonderful movie theatre experience right at home. Choose a dimmer switch which can be operated with the help of a remote. Such switches are easily available at local stores.
Choose a Proper Projector and Screen
Are you expecting a few guests at home to enjoy a good movie together with some dinner? Then installing a home theater system at home will be a good idea. If you are not too keen on setting up a permanent home theatre system, then you can certainly go for a temporary one. Opt for a projector rental in Sydney and a proper screen. Many people use a certain section of their home wall to act as the screen, which also helps them save some money. This idea can also be used to watch a live football or rugby match, with friends or a birthday party video. There are several types of projectors available, some of which are pocket friendly, as well.
Go For Good Quality Sound Systems
Once you have chosen a good projector rental in Sydney provider, the next thing to focus upon is the sound system. If the sound system is not good enough, then the fun of watching a good movie or game is lost completely. It is good for you to know that you do not need a huge sound system to get the movie theatre like experience. Also make a note of the material of the room walls to get the best possible effect.
With these tips, setting up a home theatre will be a piece of cake for you. The next time you wish to set up a temporary home theatre system, better start your preparations with time in hand. This will help you set-up the entire setting properly and carefully. If you take rash decisions, then you may make mistakes which may end up in a total chaos and loss. This is surely something to avoid at all costs. If you are planning to spend to enjoy, then do everything possible to achieve the goal.