Desktop & Workstation Sales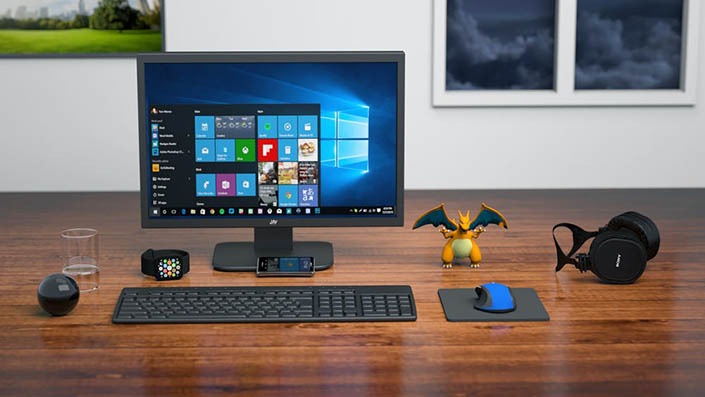 Workstation set ups for business and government.
We are specialists in assisting business, corporates and government clients in providing desktop computers and workstations set ups. We have a team of well experienced and qualified experts who can help you with buying new desktops and workstations according to your specific requirements.
Whether you need desktop for daily office use or a workstation to meet the demands of professionals who work with large and complex datasets or intricate 3D models for high level productivity, the MicroRentals sales team will help you in choosing and buying the best computer for you.
Desktop computers delivered in Sydney, Melbourne, Brisbane, Gold Coast, Adelaide – in fact, anywhere in Australia.
We have a long history of supporting our clients in all major capital cities around Australia. Whether you are a small business, corporate or government department we are very flexible and can tailor our services to meet your requirements. Buying cost effective computers has never been so available and attainable.
For all your short term rental solutions, think of MicroRentals.
Our range of desktop computers include all top brands:
HP Pavilion, HP p2-1300 Series, HP TouchSmart, HP ENVY 23-d100 TouchSmart All-in-One Desktop, HP Z620 Workstation, HP Z820 Workstation, HP Z1 Workstation, HP Z220 Convertible Minitower Workstation, HP Z220 Small Form Factor Workstation
IBM ThinkCenter M series desktops, IBM ThinkCentre EDGE, IBM ThinkCenter M series All-IN-One desktops, IBM ThinkCentre EDGE All-In-One desktops, IBM Mini desktops PC
Lenovo ThinkStation S Series, Lenovo ThinkStation E Series, Lenovo ThinkStation D Series, Lenovo ThinkStation C Series, Lenovo ThinkStation W Series
Dell Inspiron Mini tower, Dell Inspiron Slim tower,Dell XPS desktop, Dell Inspiron One all-in-one desktop, Dell XPS One all-in-one desktop, Dell Alienware desktop, Dell precision workstation, Dell precision Rack Workstation
ASUS Essentio Desktop, ASUS Essentio Mini Desktop PC, ASUS ROG Tytan, ASUS Desktop all-in-one
We guarantee that our sales team will get you the very best prices than any other vendor in the market. Our mission is to provide expert advice and outstanding service to our valued customers so that they keep coming back.
We have a long history of supporting our clients around Australia by providing them with laptops & tablets as per their requirement. Whether you're a small business, corporate or government department we are very flexible and work around your needs and specific requirements. Buying laptops and tablets has never been so cost effective and accessible.
Free from brand alignment means you have the freedom to choose between brands.
We are independent so we don't just work with one supplier. You can rest assured that you'll receive the best advice on different products available to fulfil your needs.
We can provide you with corporate desktops for users who need stability, speed, performance, greater scalability and faster graphics. We provide workstations for those who push technology to its limits. We help you in sourcing best Workstation with in your budget from our hardware vendors.
Our competitive pricing reflects our strong buying power. Call us today on 1300 790 650 or send us an enquiry and save time and money by sourcing the right workstation or desktop computer for you.