Onsite IT Support & Computer Repair
Computer Repair Sydney – Talk to the specialist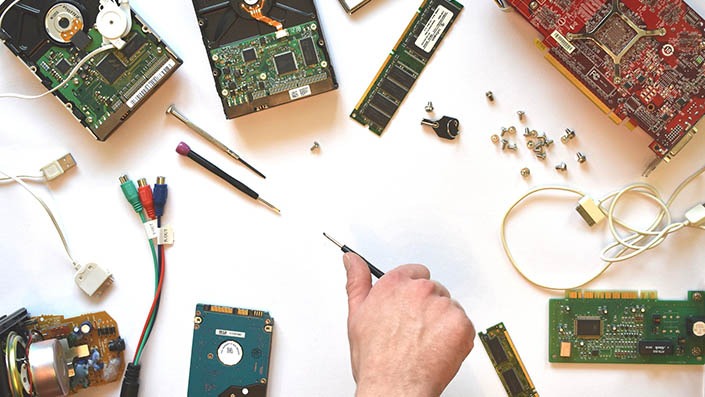 Microrentals has been providing onsite IT support & computer repair from last 27 years to business and corporate clients.
We understand that it is very important to provide quick response, honest advice and most importantly competitive pricing. We do computer repairs & computer service onsite and offsite.
We provide computer repair services in Sydney, Melbourne, Brisbane, Perth, Canberra & Adelaide. We don't have any additional charges for same day service. We can also provide Virus & Malware removal for your computer & network. All our staff are highly trained and very experienced at their jobs. They are very friendly and passionate about providing you the best service and results. We can provide you either hourly rate or flat service fee depending upon the job.
For all your short term rental solutions, think of MicroRentals.
Below are the lists of IT & computer repair services we provide to business, government, hospitals, hotels etc:
Removal of virus, spyware & Trojans
Setup & trouble shooting of home network
Setup & trouble shooting of Internet & Emails
Setup & Trouble shooting of Wireless Network
Providing Internet security
Computer Tune – up and re-installation of operating system like Mac OSX, Windows etc
New Computer setup & Training
Upgrade of computers & networks
Data Recovery from crashed computer systems
Improving computer & browser speed
Setup & Installation of Wireless cameras
Installation of computer & server software
Phone & iPad repairs also available
Providing IT services since 1987
Highly trained & experienced technical staff
27 Year plus of hands on experience
One stop solution for all your IT & phone requirements
Microsoft Support, Apple Support, Android Support
Australia wide including Sydney, Melbourne, Brisbane, Gold coast, Canberra, Newcastle, Adelaide, Perth, and Wollongong.
Onsite IT support and computer repair with Mircorentals
From keeping your data safe to skipping the queue, there are many
benefits of onsite computer repair
with Mircorentals. As the name suggests, onsite computer repair refers to IT support and repairs conducted at your business rather than in a repair shop. 
Some of the reasons you might want to consider onsite IT support in Sydney or elsewhere include: 
Time-effective

— Thanks to the convenience of IT support, you no longer have to waste time searching for the best repair shop near your business or lining up in extensive queues. Let Mircorentals come to you, and we'll get you back to work in no time. 
Additional support

— During your repair, you'll have access to helpful information about device upkeep, from general troubleshooting to keeping programs up to date. Our highly experienced team is happy to pass on their knowledge to every client. 
Competitive pricing

— Microrentals charge an hourly rate or a flat service fee, depending on the job. We guarantee a fantastic deal for our clients regardless of how we charge you.
You should consider onsite IT support in Sydney if you run a business where employees rely heavily on their computers, tablets or other devices — wasting time researching the best repair solution slows down your business and employees. 
Or, if you're looking to train employees on how to run programs or other device upkeep, Microrentals can provide this service. We also offer support for other devices like tablets or smartphones.  
As a business owner, there's nothing more stressful than defective programs or a faulty device. Not only does it slow down your business, but it can also tamper with employee productivity. That's why we offer clients a wide range of services, from removing dangerous viruses to recovering lost data from failed systems. Microrentals is your one-stop shop for all IT and phone requirements. 
Our highly-trained staff have multifaceted repair expertise across popular brands, including Apple, Microsoft and Android — guaranteeing a solution to your tech troubles. And if we don't find a solution or cannot repair your device, you won't be charged thanks to our 'no fix, no charge' guarantee. 
Microrentals has been performing computer repairs in Sydney and across Melbourne, Brisbane, Perth, Canberra and Adelaide for over 20 years — and we're ready to service your business next. Find out more about our competitive pricing and services by requesting a free quote with us today.