Giving our clients a good user experience
Do you see your business of selling hi-tech apps growing significantly in the market, then there is no place better than MicroRentals to get the support from. We, at MicroRentals are world's leading add developers having unique business model and company culture. We actually wish to see your app succeeding in the market. We work for a budding to already established enterprise and love turning your idea into the world-class application.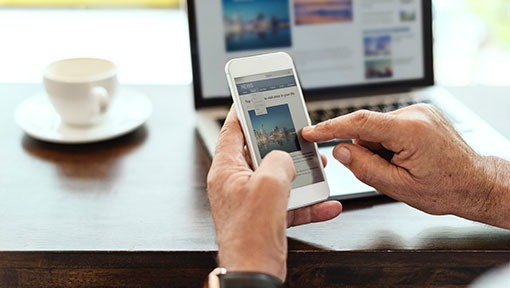 Tailored to your specific needs
We always aim at giving our clients a good user experience. We start with first understanding who your audience is and what your project goals are. Our team dedicatedly crafts beautiful mobile technology solutions in order to hide the technological complexity from the user. Creating a rich user experience is our forte, not just using attractive visual designs, but also the combination of simple user interface design and technology.
Our motive remains with creating the apps for our clients that have an impact. The purposeful apps that strive a user to think over, interact and enrich their life is our key derivatives. We are always passionate to go with the latest technology and have well understanding of the app development process. When we work over the large projects, we subscribe to the agile approach and our clients appreciate the way we work and our deep technical knowledge. We are experts in the technologies like visual computation, augmented reality, highly customised user interfaces, realtime distributed mobile apps, data protection and highly secure apps.
Our list of services include:
Mobile Web Development
Android App Development
iPhone/iPad App Development
Mobile solution architecture for complex problems
Mobile strategy consulting
Enterprise application development and consulting
We always consider every app development project whether big or small, a technical challenge and create high quality apps to all of our clients. We only create highly polished mobile solution by the brightest minds working with us. Our development framework is disciplined and far from the 'cowboy' coding. In fact, we are visioned to create the most innovative app technology company in the app development world. Our mobile delivery process is tailored to the specific needs of our clients that make a real impact. We are focussed on the best practices of software engineering to ensure that our end-product remains fully-tested and delivered on budget and on time. Some of our apps are liked and appreciated by more than one lac users. So, make no delays aNand reach us at MicroRentals for most remarkable services.