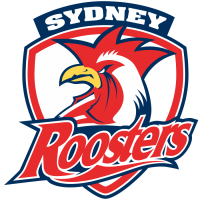 Microrentals Partnership Computes To Roosters Success
Microrentals Partnership Computes To Roosters Success!
The Sydney Roosters are pleased to announce that IT Solutions firm Microrentals have joined the Club as our official IT Solutions Partner for the next two seasons.
With over 30 years in the industry, Microrentals is a trusted name in all things IT, providing the best in IT rental equipment as well as a complete support and service network to ensure clients are taken care of from start to finish.
As part of the agreement, Microrentals branding will appear on the Sydney Roosters computers on match day and Microrentals will also have naming rights to the Roosters exclusive Captains Club game day dining facility at one home game throughout the season.
Microrentals Director Brian Taouil said that the partnership represented the coming together of two brands with a reputation for long term success.
"Much like Microrentals, the Sydney Roosters don't accept mediocrity and are forever striving to be the best in their field," he said.
"At Microrentals we have established ourselves as a leader for over 30 years in our field and hope that this partnership can assist both brands to grow even stronger together" he added.
Roosters CEO Joe Kelly was quick to welcome Microrentals to the Club's corporate network and was excited at the prospect of another long term association.
"After many years of informal support of our Club, it is with great pleasure that we can officially welcome Microrentals and Brian to the Roosters family," he said.
"We believe we have the most passionate corporate supporters in the competition and I look forward to seeing Microrentals integrate in to our corporate network over the next two seasons and beyond".
To find out more about Microrentals services, check out their website here or contact Brian Taouil from Microrentals at [email protected] for further information.
https://www.roosters.com.au/news/2018/01/24/microrentals-partnership-computes-to-roosters-success/