Hire a Shredder – Sydney, Melbourne, Adelaide and all capital cities.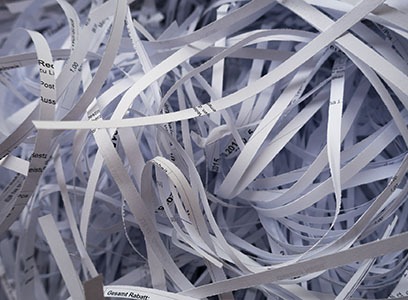 Rent a shredder today! Paper shredder hire makes short work of your document security needs.
Looking for a safe way to dispose of confidential company files? Look no further than MicroRentals' selection of paper shredders. We'll help you facilitate any amount of paper shredding fast and easy.
Paper shredding to the magnitude you need.
From quick large cuts of Level 1 all the way to the minuscule Level 7 cuts, from cross or strip cuts to confetti cuts – we have the paper shredder for you! For high volume of paper shredding you can hire department and industrial shredders that can handle 10 to 100 sheets at a time without clogging blades or tiring the machine.
Not just paper shredding! Our shredders also make quick work of:
• Brochures
• CD's
• ID cards
• Cardboard
• Credit cards
For reliable machines that can shred paper and other items at affordable prices, MicroRentals is the one to beat.
Contact us for all your paper shredder requirements.
Find out why corporations and government organisations have been renting our shredders for over 20 years. Call us on 1300 790 650 or send us an enquiry.
For all your short term rental solutions, think of MicroRentals.
Contact us to hire a photocopier today!
For cutting edge technology at cutting edge prices, Call MicroRentals on 1300 790 650
or enquire about short or long term printer rental.