Rent Smartphone Tablets : iPhone 7 & iphone 7 Plus, Samsung Galaxy 7, Google Pixel & Pixel XL, Nokia, LG.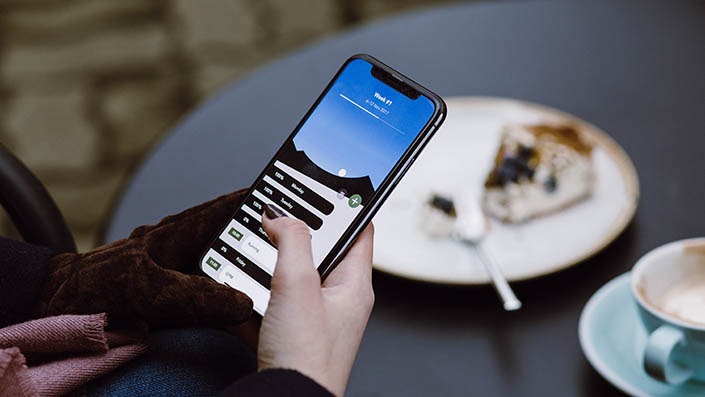 Rent a smartphone or a Tablet for all of the benefits at a fraction of the price!
Access all of the functions of a Smartphone without locking yourself into a long-term contract when you rent a phone from MicroRentals. With flexible renting durations and times, it has never been so easy (or so quick) to rent a smartphone and acquire the phone of your dreams.
For all your short term rental solutions, think of MicroRentals.
Rent Apple iPhones 7 or 7 Plus, Samsung Galaxy, LG, HTC, Nokia too!
With our large collection of Apple iPhones 7 & 7 Plus, Samsung Galaxy, LG, HTC, Nokia Phones you can rent a phone for you and your company! Within just 60 seconds you can apply for a smartphone or tablet rental and within hours you can have the phone in your hands. We can even organise paid SIM cards from your preferred telephone company
All rental smartphones arrive with phone covers and protection accessories. So all you have to worry about is making your next phone call!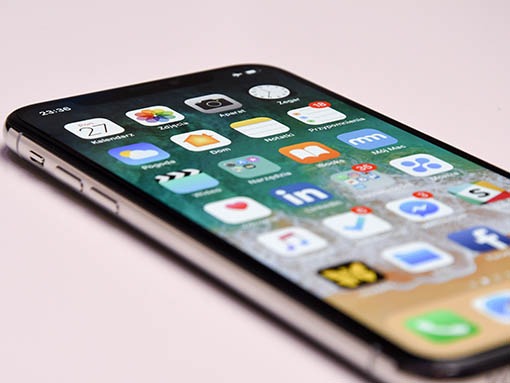 Our Latest Range of Tablets & Smart Phones includes:
Apple iPhone 7 & iphone 7 plus
Samsung Galaxy S7 & Galaxy S7 Edge
Asus Vivo Tab 10.1″ Windows
Microsoft Surface Pro 64 GB
Sony Xperia Tablet Z 16 GB
What Types of Mobile Phones Are Available To Hire
Sometimes, owning a personal smartphone with all the features you require may not be possible due to budget constraints. Shipping a smartphone can be a risky and tasking affair, which may require a lot of time. Smartphone hires for recording movies, conducting surveys or testing new apps are possible for you at this point. At MicroRentals, we have a range of smartphones that will meet all your smartphone needs. Therefore, if you need to rent a smartphone that you can use while in Sydney, you can talk to us and we will provide you with the much-needed smartphone hire solution.
We have an extensive collection of smartphones from popular brands such as Samsung, Nokia, Apple, LG, and HTC, among other brands. We have Apple iPhone 7 and 7 plus, Huawei P9, Samsung Galaxy S7, and Galaxy S7 Edge, Oppo R9, Sonny Xperia Z4, and LG G5 Smartphone. These are quality phones with some of the essential features you may need, including a high-quality camera, 16-64 GB storage, enough for your videos and photos, and a powerful processor. We know that accidents can happen. That is why all our smartphones come with protection accessories, including phone covers. So, you don't have to worry about breaking or damaging the phone.
Why Rent a Phone Instead of Buying One?
When it comes to staying connected in the fast-paced digital world, renting a phone presents several compelling advantages over purchasing one outright. At MicroRentals, we offer the opportunity to rent a smartphone and experience unparalleled flexibility and convenience.
Cost-effectiveness — Renting a phone eliminates the significant upfront costs associated with purchasing a new device. With MicroRentals' affordable rental plans, you can access the latest smartphones without breaking the bank.
Up-to-date technology — Technology evolves rapidly, and new phone models are frequently released. By opting to rent a phone, you can continuously upgrade to the latest models, ensuring you stay at the forefront of innovation.
Short-term needs — For short-term requirements, such as business trips or temporary projects, renting a phone is the ideal solution. Avoid long-term commitments and expenses, and simply return the device when no longer needed.
Hassle-free maintenance — With rented phones, you don't need to worry about repairs or maintenance. MicroRentals takes care of any technical issues, ensuring your device is always in top condition.
Experience the convenience and cost-effectiveness of renting a phone with MicroRentals, your trusted partner for seamless connectivity and unmatched customer service.
How Do I Rent a Phone?
Renting a phone with MicroRentals is a seamless and straightforward process, designed to cater to your specific needs.
Select your phone — Browse our extensive inventory of top-notch smartphones and choose the model that suits your requirements best.
Choose rental period — Decide on the rental duration that aligns with your needs, whether it's short-term or long-term.
Order and delivery — Place your order online or contact our expert team. We'll arrange a hassle-free delivery of the rented phone to your desired location.
Enjoy the phone — Make the most of your rented phone, whether for personal use or business purposes, and benefit from the latest features and technology.
Return or extend — Once your rental period is over, simply return the phone to us. If you need an extension, let us know and we'll accommodate your requirements.
Discover the convenience of renting a phone with MicroRentals, where staying connected is made effortless.
What are the Terms of Renting a Phone with MicroRentals?
At MicroRentals, we prioritise transparency and customer satisfaction. Our rental agreement terms ensure a smooth and worry-free rental experience:
The Rentee shall pay the total amount as specified in the Schedule by monthly or weekly instalments. Rental payments are due whether or not the Rentee receives notice of payment.
When the rental period is for three months or more, the monthly rental charge is determined at a concessional rate. If the equipment is returned before the rental period's expiration, a recalculated rent and an additional 15% of the total Rental Charge will apply.
The Equipment remains the property of MicroRentals at all times. The Rentee shall keep the Equipment in good condition and not alter it without written consent.
Insurance for the Equipment is the Rentee's responsibility, and all relevant policies must name MicroRentals as the owner of the equipment.
Experience the freedom and flexibility of renting a phone with MicroRentals, where our transparent terms and superior service ensure a seamless rental experience.
Why Choose MicroRentals To Rent A Phone?
The truth is that there are tens of companies in Brisbane, Sydney, or Melbourne that you can hire a phone from. But, our quality smartphone and top-notch service put us above the rest in this industry. So, are we the best option for your smartphone hires?
Quick application process
While you may spend minutes or even hours trying to rent a smartphone from other companies, we ensure that you finish your application process as soon as you start. At MicroRentals, it will take you only 60 seconds to apply for a smartphone. This means you can make your application without interrupting other activities or dropping a sweat. The good thing about our application process is that you can do it online on our website or simply give us a call on 1300 790 650.
Quick turnaround
It will be unfair to keep you waiting for the mobile phone after such a fast application process. That is why we don't waste any time delivering the phone to you. We have a quick turnaround time to ensure you get your smartphone within hours of application. We ensure you get the phone on the same day and deliver it right at your doorstep. 
Best prices
At MicroRentals, we understand that you may not have enough money to buy the smartphone you need. That is why we allow you to rent mobile phones. We have designed our prices with you in mind, and you don't have to break the bank to rent a phone with us.
Do You Organize Paid SIM Cards?
Do you want to rent a mobile phone but wondering where to get a SIM card? Wonder no more. At MicroRentals, not only do we offer rent a phone services, but also organise a paid SIM card from your preferred telephone provider. Just let us know if you need one and we will take care of the rest.
Contact your local MicroRentals Smartphone and Tablet expert today
So what are you waiting for? With hundreds of unlocked stock, the choices are endless. Call us on 1300 790 650 or send us an enquiry.